MEMORIAL PLATE CONVICTED TO VICTIMS OF MAROS STREET MASSACRE
The names of eighty-eight people, patients, nurses and doctors can be read on the plaque inaugurated on the anniversary of the Arrow Cross Massacre on 12th January 1945, in the courtyard of the Maros Street clinic, a former Jewish hospital.
"It's important to remember the name of the people who gave their lives 76 years ago for their faith or work. We should think of them and learn from their destiny, because the demons of division and hatred have not disappeared from humanity to this day. Everyone can do something in their field so that we can live in greater peace" said Dr. László Bodroghelyi, Director General of Maros Street Clinic of the Municipality of Budavár at the inauguration of the memorial plaque.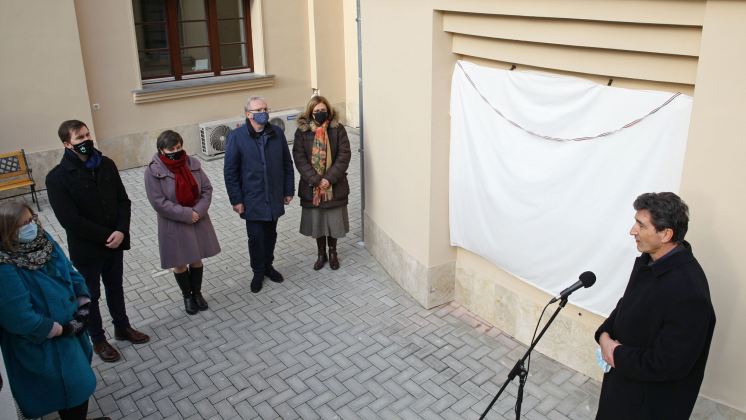 "Where hatred is embodied, human dignity ceases. Such hatred may have filled the twenty-twenty-two people, the group of arrow-cross thugs and unlawful criminals whose members brutally slaughtered 84 people at the Maros Street Jewish Hospital on 12th January 1945" said Gergely Földváry at the commemoration, the professional in charge of Hegyvidék Local History Collection.
The historian recalled that 40 men and 44 women, nurses, doctors, and patients alike were killed in the courtyard of the former Jewish hospital. Five more nurses were taken to the arrow-cross house at Németvölgyi út 5, where four of them were shot the next day. Only one nurse survived the events, and only because she pretended to be dead.
Two days after the massacre on Maros Street, on 14th January 1945, the Arrow Cross continued the bloodshed at Bíró Dániel Hospital, at Városmajor utca 64-66, where 150 people were killed. A few days later, on 19th January, 94 vulnerable elderly residents of a Jewish nursing home at Alma Street 2 were evicted to the park in Városmajor, where they were killed.
"The terrible suffering they have endured should not have happened, so we must do everything we can to ensure that it will never happen again. The path to peace is to reject incitement to hatred and national, ethnic, religious discrimination" said Gergely Földváry, adding: "not only Jews must remember the victims, but all members of the Hungarian nation, as they were not only Jews, but our compatriots, Hungarians, but most of all, people. "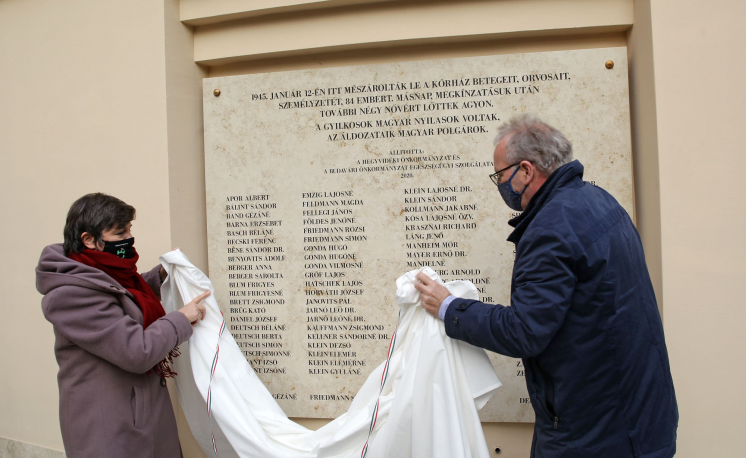 The plaque commemorating the victims of Maros Street was made jointly by Hegyvidék Municipality and the Health Service of Budavár Municipality. Mayor Zoltán Pokorni and Deputy Mayor Krisztina Fonti took part in the inauguration of the memorial plaque on behalf of District XII, while Mayor Márta Váradiné Naszályi and Deputy Mayor Ferenc Gelencsér took part on behalf of the District I.